We are so fortunate to have a bookstore in our town that is owned by residents of our community that care about our community -
Rainy Day Books.
"
Rainy Day Books, Inc., opened its doors in The Fairway Shops in November 1975. Since then, Rainy Day Books has provided the Greater Kansas City community with a gathering place, a wellspring for creative thoughts and ideas, and an ongoing voice for awareness, involvement and literacy."

I caught myself going on and on about Rainy Day's Author Events the other day. I attended my first Author Event last Spring when Laura and Jenna Bush came to town for a book signing. It was such a great way to meet them and Rainy Day made it possible for every person to meet and greet the women.
Next week,
Laura Numeroff
will be doing a book signing for her new book - a favorite series in our household!
And on October 30th, a personal favorite,
Ina Garten
will be signing and hopefully giving tips from her newest cookbook. We've already designed a platter from La Plates for her...think she'll give me any secrets?!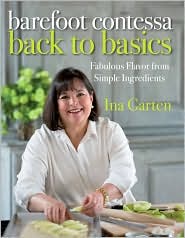 If you are interested in attending an Author Event, Rainy Day Books sells tickets
online
or in their store. With your ticket to the event, you also receive a copy of the book to be signed. Go experience a Rainy Day event first hand!